Financing Services
Project Financing With Kern Heating & Cooling Co.
Let's face it: some home service projects are expensive. Completely replacing your heating and cooling system can cost thousands of dollars, and if you find that you need to get this major service done, there's a good chance you probably don't have the cash laying around to take care of the entire project straight away. However, here at Kern Heating & Cooling Co., we don't think you should have to go without the climate control you need in your home any longer than absolutely necessary. Trying to live through a frigid winter night without heat or a sweltering summer day without air conditioning is a miserable experience.
We're thrilled to be able to offer friendly and affordable financing options to our customers who need help paying for the services they need! We've scoured the industry to find financing partners we trust, and who we're confident will provide you with an exceptional lending experience you'll enjoy. Each of our financing partners has a long history of stability and outstanding customer service in addition to a wide range of friendly financing and loan products that fit your needs.
Financing Through Greensky
Greensky Financial is our primary lending partner at Kern Heating & Cooling Co. Greensky specializes specifically in financing home service projects, which makes them somewhat unique in the financing industry. Because they only offer loans for home improvement, they understand what it is you're dealing with and offer terms that meet your budget and your needs.
Greensky's financing plans include:
No interest and no payments for one full year
60-month financing at a low rate of 6.99% APR
Terms as long as 10 years with rates as low as 9.99% APR
Whether you're looking for a short payoff period, the ability to have your project funded and pay for it all with no interest, or need the lowest possible monthly payment, we encourage all of our customers to see what Greensky Financial can do for them!
Financing Through Turns
Credit concerns? No problem! For those who don't have a great credit score or are worried about their application being accepted, we offer alternative financing through Turns. Turns specializes in financing for customers with a lower credit score or limited credit history.
Turns offers two primary plans: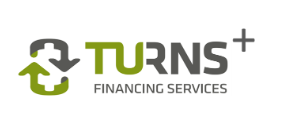 A short-term, low-interest or no-interest loan (usually no more than six months)
A longer-term, higher-interest loan for the smallest monthly payment.
Turns works directly with customers to find what works best for them, and can even help those who are on the tightest of budgets get the air conditioning and heating they need without the stress of dealing with a credit score.
Special Financing Through ServiceFinance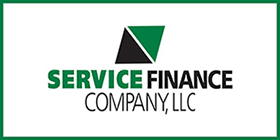 ServiceFinance offers our special financing options when we're offering promotions through Lennox. Lennox regularly offers manufacturer promotions, and any type of manufacturer-advertised special financing is done through ServiceFinance. In most cases, we offer 0% interest for 60 months, which offers low monthly payments and no interest for the best of both worlds. If you know you may need to replace your air conditioner and heater soon, we encourage you to keep your eyes out for special financing promotions from Lennox, and you may be able to take advantage of these terms too!
Have questions about our financing options? Need to schedule a major repair or complete heating and cooling system replacement? Turn to Kern Heating & Cooling Co.! Give us a call at (847) 383-0350 for more information today.